What is the best place for you?
Birmingham
, Jefferson County
Birmingham is a city in Jefferson County, Alabama. As of the 2014 census, the city population was 212,247. According to the United States Census Bureau, the city has a total area of 149.9 square miles. An elevation is 600 feet (182.88 m) above sea level. The population density was 1,416 people per square mile. The median age was 35.6 years (Alabama state median age was 38.7 years)…
know more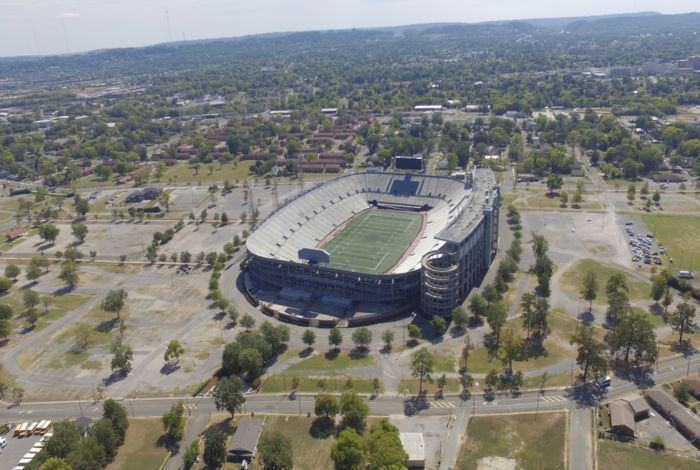 What's trending now in the market
Second inmate dies after testing positive for...

by

Eddie Burkhalter

on 2020-06-03 at 6:57 PM

William Hershell Moon, 74, died Wednesday at a hospital after testing positive for COVID-19, the Alabama Department of Corrections announced Wednesday. Moon, who was serving a life sentence at the St. Clair Correctional Facility, had a history of chronic medical problems, ADOC said in the statement. He began exhibiting symptoms of COVID-19 after returning to the facility from a local […]

Department of Corrections investigating two...

by

Eddie Burkhalter

on 2020-06-03 at 6:52 PM

The Alabama Department of Corrections is investigating the deaths of two inmates last month and say both may have been suicides. Jamal O'Neal Jackson, 29, was found unresponsive in his cell at Holman Correctional Facility on May 15, and attempts to save his life were unsuccessful, ADOC spokeswoman Samantha Rose confirmed for APR in a message Wednesday. His death was the result of an […]

Jefferson County imposes curfew following unrest

by

Brandon Moseley

on 2020-06-03 at 5:44 PM

The Jefferson County Commission on Tuesday placed the entire county under a curfew. The curfew will be in effect Tuesday, June 2 and last through June 9, 2020. The curfew will run from 7 p.m. to 6 a.m. The curfew is in response to unrest that erupted in Birmingham on Sunday night. Though most of the protests during the day were peaceful, dozens of businesses were burglarized and many buildings […]
Is it Time to Sell Your Vacation Home?

by

The KCM Crew

on 2020-06-03 at 5:00 AM

The travel industry is one of the major sectors that's been hit extremely hard by the COVID-19 pandemic. Today, it's hard to know how long it will take for summer travelers to be back in action and for the industry to fully recover. Homeowners who rent their secondary properties on their own or through programs

Home Prices: It's All About Supply and Demand

by

The KCM Crew

on 2020-06-02 at 5:00 AM

As we enter the summer months and work through the challenges associated with the current health crisis, many are wondering what impact the economic slowdown will have on home prices. Looking at the big picture, supply and demand will give us the clearest idea of what's to come. Making our way through the month of

The Benefits of Homeownership May Reach Further...

by

The KCM Crew

on 2020-06-01 at 5:00 AM

More than ever, our homes have become an integral part of our lives. Today they are much more than the houses we live in. They're evolving into our workplaces, schools for our children, and safe havens that provide shelter, stability, and protection for our families through the evolving health crisis. Today, 65.3% of Americans are
I know everything about Real Estate. Contact Me!